Please note- With older Porsche vehicles they have a TPMS control box. This control box has a Tyco connector, it is a known issue that this connector sometimes becomes loose which results in the car not having a good connection to the sensors. To get this fixed you will need to go to a Porsche dealer and have the system inspected.
Make:
Porsche
Model:
GT3

(Built before April 2009)

Model Code:
997
Date of Manufacture:
March 2006 - April 2009
OE Sensor Manufacturer:
HUF
OE Sensor Number:
99760602100
The following sensors are all compatible with: Porsche GT3 2006-2009.
HUF-S020
Huf Gen 1.2 Clamp-In Sensor
HUF Gen 1.2 OE replacement sensor.
Barcode:
5055563000153
Comparative Part Numbers:
72-20-016, 4001, 65735-67, 20077;20103, 9001,9011, 224549, RDE001, 1R123610357, 4D0907275B, 4D0907275C, 185189, 8223306, 55422318, 99760602100, 99760602101, 95836166100, 4D0907275, A0055422318, A0008223306, 532206007, 532204007, 532204001, 532202001, 532206001, 532206000, 532203007, 532203001, 4D0907275E, 99760602102, 312450,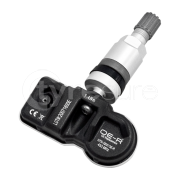 TYR-S020.1
OE-R Clamp-In Sensor S020
Aftermarket OE replacement sensor. Please note a scan tool is required to gather sensor information – including the Sensor ID wh... (more)
Barcode:
6924478950589
Comparative Part Numbers:
HTS-A69BM-S020, 72-20-954, 5628620,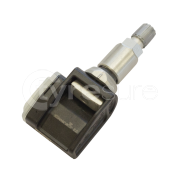 SCH-S164
Schrader Delta EZ 2.0 Clamp-In Sensor - EU 433Mhz
Schrader programmable EZ-Sensor 2.0 433Mhz EU. Requires a TPMS diagnostic tool to program the sensor for a particular vehicle.... (more)
Barcode:
5055563005523
Comparative Part Numbers:
72-20-845, 2200,
Service parts for the Huf Gen 1.2 Clamp-In style sensor:
You must be logged in to view relearn procedures.