If you buy a new vehicle which has TPMS installed as standard, or decide to fit TPMS to your existing vehicle, bear in mind that the systems now form part of the standard MOT test. As such, a fault with your TPMS will result in an "advisory" for vehicles produced before 2012, while a newer vehicle will fail its MOT should the warning light be illuminated during the test.
All manufacturers recommend that TPMS sensors should be checked regularly and serviced every time a tyre is changed or the sensor is removed. As a general rule, sensors should last for approximately 7 years before the battery will need to be replaced. However, sensors can become faulty or fail completely as a result of weather damage, corrosion or accidental damage caused when changing tyres. To ensure the sensor remains in good condition, most manufacturers recommend servicing them (i.e. replacing the valve cap and core components) every time a tyre is changed.
When replacement sensors are fitted to your vehicle, your tyre fitter may need to program the new sensor to the car using specialist diagnostic equipment. If your TPMS sensor does develop a fault, under no circumstances should this be removed and replaced with a 'standard' non-TPMS type valve. Removing the sensor will not only reduce your safety on the road, but will also result in your car failing its MOT test.
Corroded Clamp-In Valve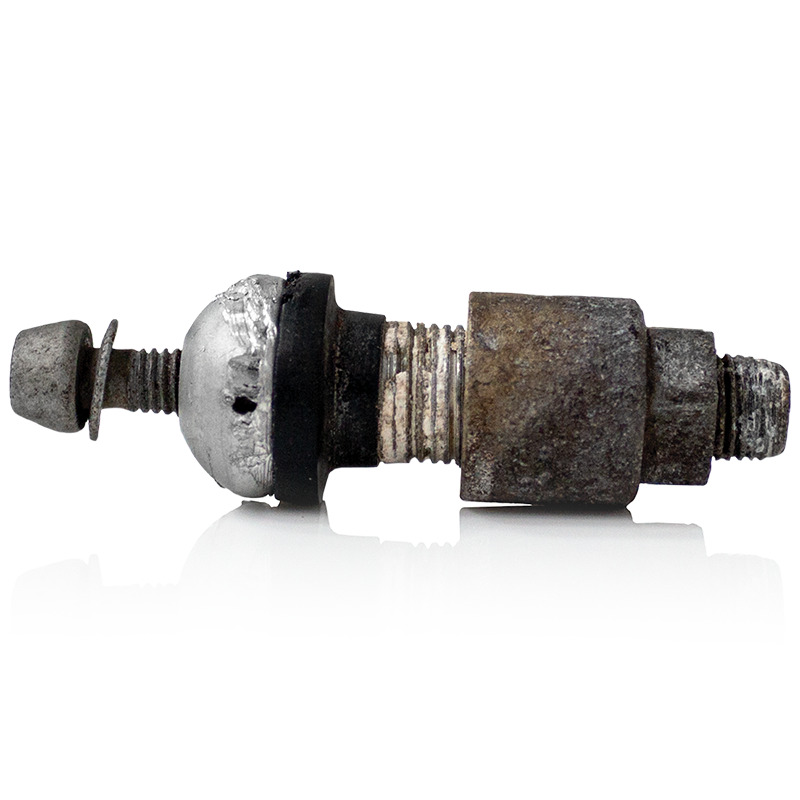 Damaged Snap-In Valve