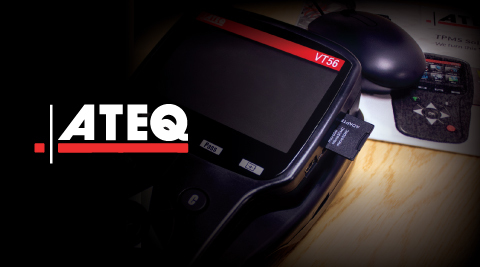 ATEQ Utilise VT56's Storage Facility to Bring You Even More Features
14-03-2019
ATEQ, the market-leading TPMS tool manufacturer has changed how regional databases are stored on their VT56 to make way for an ever-increasing list of advantageous features.
From now on, all available databases - American, European, Korean and Japanese - will be stored on the SD card, which come as standard with every new VT56.
Therefore, the next time you update your tool, you must ensure the SD card is inserted to install all said regions. Otherwise, your VT56 will download whichever region it's set on, only.
Don't panic if you have misplaced your SD card. You can replace it with any 2-16GB SD card. Just insert and repeat the update to recover all databases.
If you have any further questions, please do not hesitate to contact a member of our team, who will be more than happy to help.