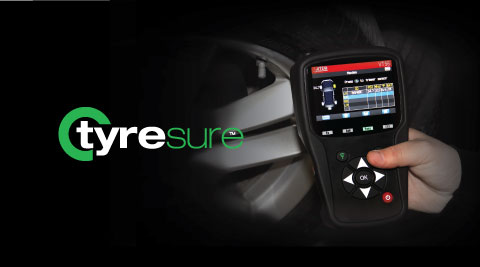 It's time to update your ATEQ TPMS diagnostic tool
24-07-2018
ATEQ, the global market-leading manufacturer of TPMS diagnostic tools has released a new software update enhancing the VT36, VT46 and VT56 models as follows:
VT36
VT46
VT56
19 brand new vehicles added
✓
✓
✓
Updated relearn procedures
✕
✓
✓
New protocols for Mitsubishi ASX (2017-2018) and every Suzuki
✕
✓

*

✓
If you forget to relearn a Toyota's fifth wheel, an error message will advise you that you have selected the wrong number of wheels
✕
✓

*

✓
New tool update and licence renewal reminders
✕
✕
✓
Retrieve IDs from the ECU
✕
✕
✓
*OBDII Upgrade Required
This software update also benefits Hamaton's TPMS diagnostic tools, H36 and H46, read how here
Therefore, to get the best from your diagnostic tool, we urge you to update it today!
Simply update your TPMS diagnostic tool via WebVT by connecting it to a PC with the USB cable provided. If you haven't got WebVT, download it here.
If you require help installing WebVT or updating your TPMS diagnostic tool, watch this step-by-step video provided by ATEQ. Nonetheless, please do not hesitate to contact us if you have any further questions.