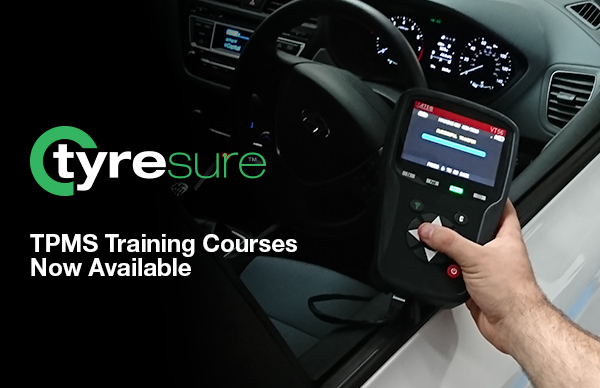 Tyresure release additional TPMS training courses following success of first workshops
21-07-2017
Following the success of their recently launched IMI-accredited training course, Tyresure Ltd have announced the release of another two courses as part of its TPMS training programme. The new courses will focus on more specific areas of working with TPMS in everyday business; including best practices for fitting TPMS sensors in a tyre bay, and how to effectively sell TPMS to customers.
Held at Tyresure's new training facility at their head office in Whetstone, Leicestershire; the company's first TPMS training course - the first of its kind to be approved by the Institute of the Motor Industry (IMI) in the UK - has received excellent feedback since launching in June. Featuring both theoretical and practical training methods, the course provides a comprehensive overview of TPMS and is held in all-day sessions. In order to cater to more specific business needs however, Tyresure has now introduced two shorter, more cost-efficient courses.
The new courses have been designed to provide training for personnel working with TPMS in more specialised roles, and are both held in convenient, half-day sessions. For employees working in garages or tyre bays, Tyresure's TPMS Fitting Course delivers hands-on training to give Tyre Fitters more confidence dealing with TPMS in practical day-to-day situations. For sales personnel, their TPMS Sales Training course provides advice for how best to present commercial opportunities to customers, with tips for increasing profits.
All of Tyresure's training courses are designed to educate businesses about TPMS in a more personal setting, allowing participants to ask questions and learn directly from industry professionals – helping sales teams to increase their understanding of the products they sell, as well as giving servicing centres and tyre bays the information they need to work safely with TPMS.
To make an enquiry about any of Tyresure's training courses, please contact: training@tyresure.com