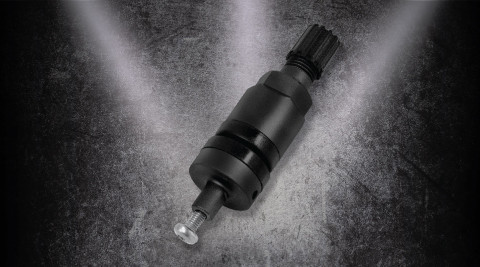 Graphite is the New Black! Tyresure Meet Rising Trend with New Valve
18-09-2019
TPMS experts Tyresure is pleased to announce it is expanding the valve stem range for its T-Pro Hybrid 3.5 – the fastest configurable sensor, which boasts high vehicle coverage as well as configurable and programmable technologies.
The popularity of graphite car alloys is rapidly increasing. Therefore, Tyresure is launching an ultramodern TPMS valve that matches the wheel's distinctive finish to meet customer demand.
The new Graphite Clamp-In valve boasts the same great features and benefits as its Alloy and Black counterparts:
Its rigorously tested anodised coating prevents corrosion from chemicals and road salt in winter.
Its washer enables users to tighten the valve without scratching the alloy wheel surface.
Its nut-over-cap feature allows users to remove/attach the nut while the cap is on, reducing the time it takes to fit a sensor to a wheel.
Furthermore, TÜV SÜD has certified the manufacturing process of all Tyresure valves, so customers can trust they are obtaining a high-quality product.
To pre-order the new Graphite Clamp-In valve or purchase another TPMS valve in its class, please contact us today.